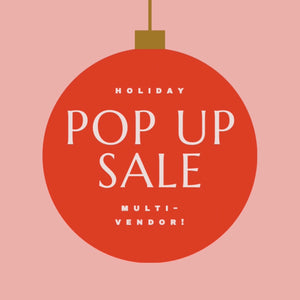 JOIN US IN STORE!
Pals! ⚡️
The Fox Club Chicago presents…
ANOTHER CHICAGO'S BEST
#1 WORLDWIDE FAMOUS
Holiday Popup ⚡️
Featuring our extremely talented friends guaranteed to fit everyone on your list 
ALL MONTH LONG ⚡️
More about this magical month can be found HERE
CHECK IT OUT
LETS TALK ABOUT US FOR A SECOND
Hey there, sunshine. Welcome to Fenton Fox.
We make sustainable swimwear for your unique body. We're not into creating waste. We're into having a good time.
We want you to take us on all of your beach-y, lake-y adventures.
We want you to feel foxy.
Let's Party Together.
CHECK OUT OUR SWIMWEAR COLLECTION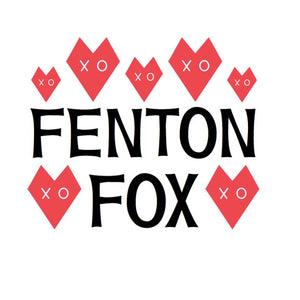 LET'S TALK ABOUT YOU
You're a babe. You're fun. And you should feel that every day. You're a bit of a troublemaker.  You prefer creating trends over following them. You like who you are and you aren't afraid to show it. You aspire to look good while savin the planet. You seem pretty awesome. Damn. We have a lot in common.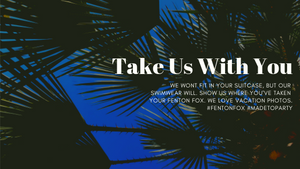 Sunshine on Our mindS
Show us where you've been! We love to see you out there living life, waking up with the sun shining, walking barefoot with a board under your arm. Wherever you wander, take Fenton Fox with you. 
WE LOVE NEW FRIENDS! FOLLOW US AND SHARE YOUR ADVENTURES @fentonfox
#FentonFox #MadeToParty 
LETS HANG OUT
THE FOX CLUB
1101 N CALIFORNIA AVE
CHICAGO, IL
Come check out Fenton Fox Swimwear, sold exclusively at The Fox Club Chicago. See us at our NEW location in Humboldt Park! We are so excited to be a part of the energy in this neighborhood.
Prefer to make a private shopping appointment? No problem! Email us at TheFoxClubSocial@gmail.com and let's do this!